GIT is a renowned printer supplier and distributor in Dubai, UAE. We offer a wide range of printers from leading brands such as HP, Canon, Kyocera, and Epson. Our services also include printer maintenance to ensure optimal performance.
Whether you require a compact printer or a versatile multi-function system, GIT has got you covered. As one of the top printer suppliers in the UAE, we are committed to helping you identify your printing needs and selecting the best solution for your business. Our product range includes multifunction devices, monochrome printers, and color printers, which can be purchased individually or as part of our comprehensive print management packages.
AT GIT, we offer peace of mind. Our customer experience is like no other as we ensure to deliver the absolute best with proper follow-up and meticulous care. If you are looking to acquire a printer, maintain a printer, or even lease one, we have got your back.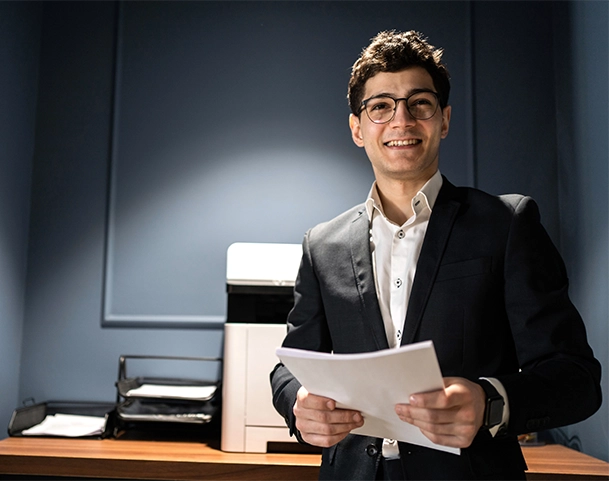 Whatever your demands or worries are, we at GIT, take pride in the flexibility of our team members and promise you openness and excellence in all our interactions. At GIT, we promise to provide a solution within eight hours if you experience any problems with your printers while they are in our care. In the unlikely event that we are unable to make our deadline, GIT will offer you a backup printer and toners so they may continue printing while the issue is being resolved.
Also, one of our main hallmarks is our total cost of ownership. With GIT, we guarantee you a thorough assessment and optimization of your printing fleet while recommending the most cost-effective solutions. When we say, "Click print, and we take care of the rest," we make sure to deliver quality like no other with individualized customer service support and satisfaction.