From desktop printers to much larger and more complex multifunction devices that can print, copy, scan, fax, and manage document flows, printers are a definite need in the office. Making the appropriate printer investment for your company's requirements is crucial to giving your staff the resources they require to be productive.
We are aware that when managing an office, budgeting is crucial. Are you constantly wondering how you can make the most of your resources while providing your staff with the extra resources they need to be successful? The answer is by leasing a copier or printer!
Whether you need a big volume workgroup LaserJet or a small workstation LaserJet, GIT can provide you with the printer you need for your specific short-term or long-term rental needs. GIT flaunts a variety of rental options for multifunction devices, monochrome printers, and color printers. Additionally, we can supply them separately or as a component of one of our print management solutions.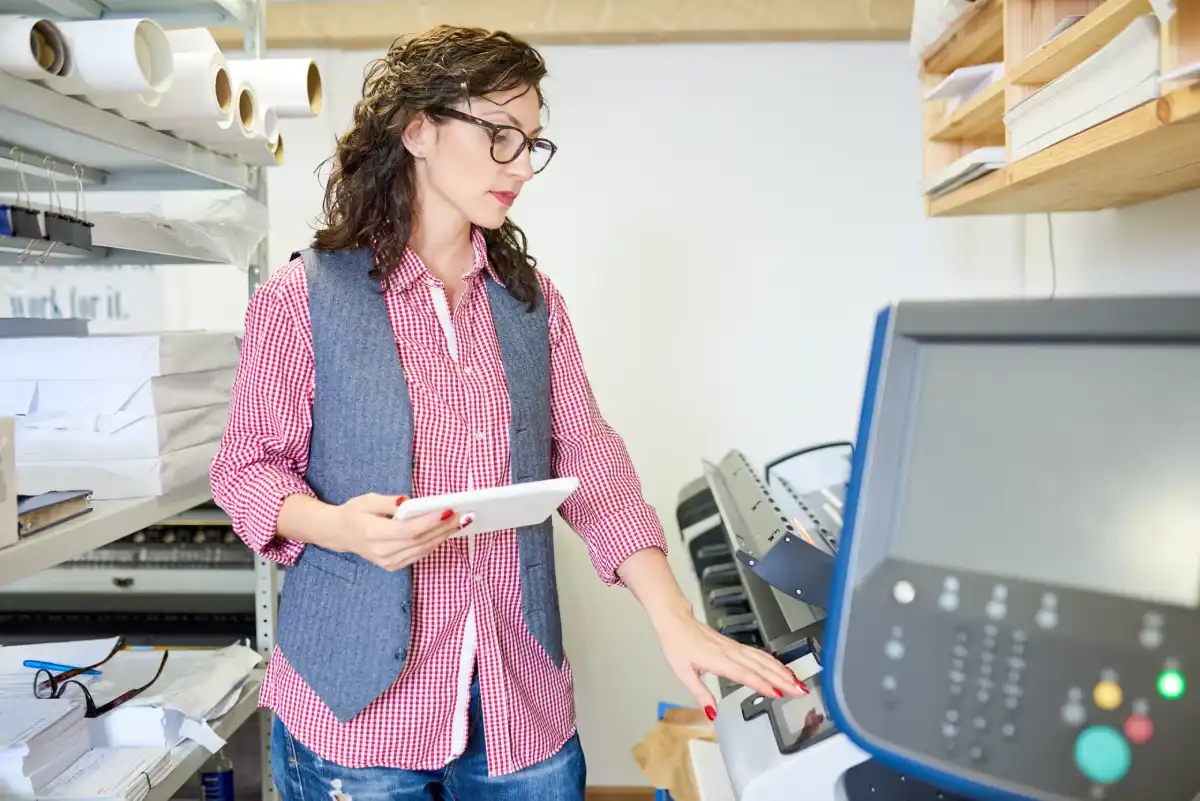 Benefits of printer leasing/rental
A printer is one of the most crucial pieces of equipment in any office setting, regardless of how big or small your company is. Let us examine the benefits of renting a printer:
You don't have to pay thousands of dollars upfront to receive the equipment you need when you lease a copier or printer. Most leases don't demand a down payment from companies, and if they do, it's usually a negligible amount compared to paying the entire amount upfront.
Maintenance and service plans are included with leases to provide assistance when needed. You will have a group of qualified technicians on call during the lease period to attend to your demands.
Because of how quickly technology is developing, leasing office equipment is preferable than outright purchases. The majority of technology quickly becomes outdated, necessitating the purchase of a new copier or printer every four to six years in order to stay up with new developments. In that case, your lease can offer a dependable renewal cycle, allowing you to upgrade your copier or printer with the most recent technology and lowest operating costs, thanks to our wide selection of printing alternatives.
We acknowledge that one size does not fit all. As such, with our extensive expertise in printing and the hardware on the market, we can suggest individual devices and set-ups that are perfectly suited to your company's operations. Rest assured that our GIT experts will provide you with the best advice possible to make the most of technological advancements and printing capabilities.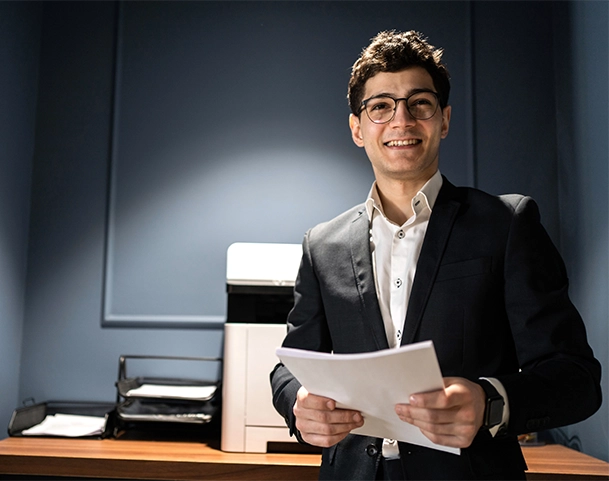 GIT has a proven track record of assisting countless customers in choosing the ideal printer lease or buy package for their business. At GIT, we can provide competitive pricing for both alternatives and provide you with knowledgeable guidance on whether it is best to lease or buy for your company. Get in touch with GIT right away if you need assistance navigating the world of printer and copier lease agreements.
Not to mention, the level of experience of our staff is unmatched, and the products we offer to our customers are of the greatest caliber. At GIT, we place high importance on professionalism and openness in all of our dealings. We take great care to listen to our customers and to explain the kind of help that is required while keeping quality in mind and perseverance in practice.
Trust GIT for your printer lease: Delivering Peace of Mind – Experience the GIT Difference!