German Imaging Technologies (GIT)
Leading Printer Cartridge Suppliers in UAE
GIT was established in 1999 in Dubai with a belief to be a pioneer in the sustainable circular economy business and carry forward the German heritage of precision engineering and quality to Dubai.
Since there was no known sustainable market in the region, GIT sole mission was to fill this void in the market for the environmentally-friendly production of remanufactured toner cartridges.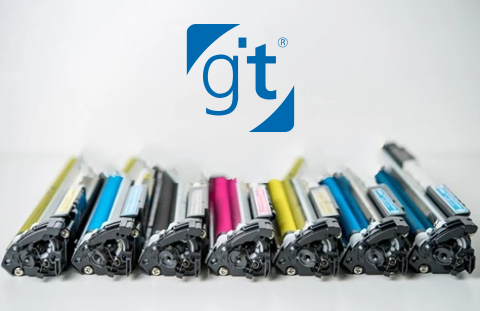 There's a new way to manage your business printing. Enjoy flexible solutions for any budget to solve real world printing challenges.
We also provide quality printer cartridges, business-class toner, and all type of laser cartridges.

OF TOXINS &
CARCINOGENS
Provide a healthy work environment. Independent third party tests confirm re-manufactured OEM products are free of toxic and carcinogenic emissions

CO2 EMISSIONS
Recycle and reduce your carbon footprint. With our cartridges, you'll reduce CO2 emissions by 75kg - per printer per year.

WASTE TO LANDFILLS
Give empty cartridges a second life. Save 20kg of solid waste - per printer, per year.

SAVE 30%
GUARANTEED
We eliminate the 'middle man' and pass those savings to you

SAVE
US $275
Per Printer Per Year
Accessing Git is easy. GIT is not in front of the building. Be sure to enter from the park side and return. Both sides of the building are accessible, but vehicle access is restricted. You need a remote control to remove the barrier, so you can enter if you arrange for GIT reception in advance.
You can find everything you need for your HP printers...its like a one stop shop..
Access to git is easy. GIT is not in the front side of building. you have to come back side by entering from the parking sides. both side of the bu idling are open for walk in while vehicle entry is restricted. you can enter if you have prearranged with the reception of GIT since it requires remote to remove barrier.